Mount Kilimanjaro climb supports Red Cross
By Kayla Young - August 25, 2019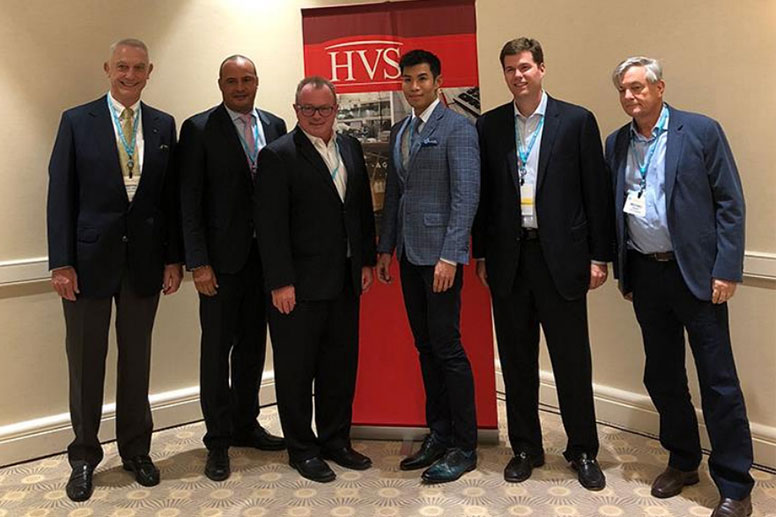 Martyn Bould bears the cold at the Moorland Camp on Mount Kilimanjaro. - Photos: Submitted
Mount Kilimanjaro and Grand Cayman have more than 8,000 miles in distance and 19,000 feet in elevation separating them.
But climber Martyn Bould was able to draw similarities between the Tanzanian mountain peak and his home back in the Caribbean.
Cayman may not have the tropical rainforests, alpine moorlands, desert uplands or icy glaciers of Mount Kilimanjaro but the low-lying islands also serve as a reminder to respect the limits of Mother Nature.
During an 8‑day climb to Africa's highest summit, as a fundraiser for the Cayman Islands Red Cross, Bould reflected on the impact of excess tourism to natural environments.
"This is their Stingray City, if you like. This is the beauty of where they live. It is one of the wonders of the world," Bould said after the climb.
"There is something like 35,000 people every year who climb the mountain. In my mind, there are just too many people."
It's a problem that has affected many iconic destinations from queues leading to Mount Everest and shoulder-toshoulder crowds at the Great Wall of China.
"The lesson for me is, we have such beauty in Cayman that we need to be careful that we don't overdo it," he said.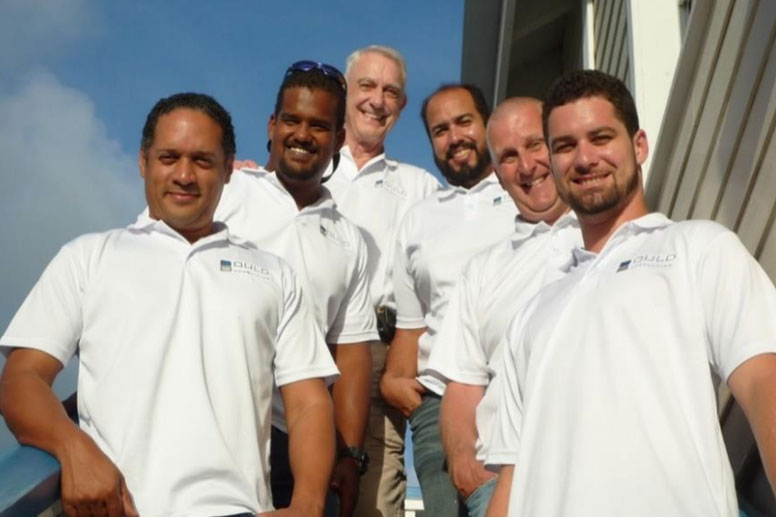 Climbers in Bould's group ascend the Barranco Wall on their way to the summit.
The key is finding balance and paying attention to the warning signs sent by nature.The call to awareness taps into Bould's greater mission on the trip: to promote hurricane preparedness and the efforts of the Red Cross.
"In light of the wonderful work that the Red Cross performs in the traumatic conditions following the passage of a hurricane, climbing for CIRC appealed to me as a natural way to give back," Bould said in a Red Cross press release.
While he does not yet know how much money his preparedness campaign raised, he hopes it brought attention to the Red Cross mission.
Much like climbing a mountain, successfully weathering a hurricane requires preparation.
"We need to make sure that we've got a generator. We need to make sure our car is full of gas. We need to make sure that we have cash, all of the things that we learned from Ivan," Bould said.
"We need to not only hear what other people tell us but also practice those principals." He chose to support the Red Cross after witnessing the work the organisation did to support the British Virgin Islands after Hurricane Irma in 2017.
Cayman Islands Red Cross Director Jondo Obi warned about complacency towards natural disasters. With Ivan now 15 years in the past, many may have forgotten the lessons learned from that devastating storm.
"We know that it's human nature to get more complacent as time goes by, but with climate change and the growing intensity and frequency of storms, complacency has tragic consequence," Obi said.
"That is why it is so important for us to constantly try to engage our community into actively preparing."
With the coming months of hurricane season forecast to become more active, the Red Cross is reminding the community to review their safety plans.



The organisation recommended the following basic steps to get prepared:




Create a family disaster plan.




Put together a family disaster kit. These kits should include one gallon of water per person per day, nonperishable food items, sanitation items, medication, battery operated lighting and extra batteries.




Locate all passports, birth certificates, insurance documentation, and other key documents. Place them in a secure, waterproof bag.




Identify the hazards in your community.




Identify your overseas emergency contact.




Talk to your neighbours about their disaster plan.




Practice your plan, including evacuation, the fastest and safest way to arrive to shelters, and communicating with family members