PRESS RELEASE 6th December 2019
BOULD CONSULTING LIMITED
CAYMAN GOVERNORS AWARD 2019
T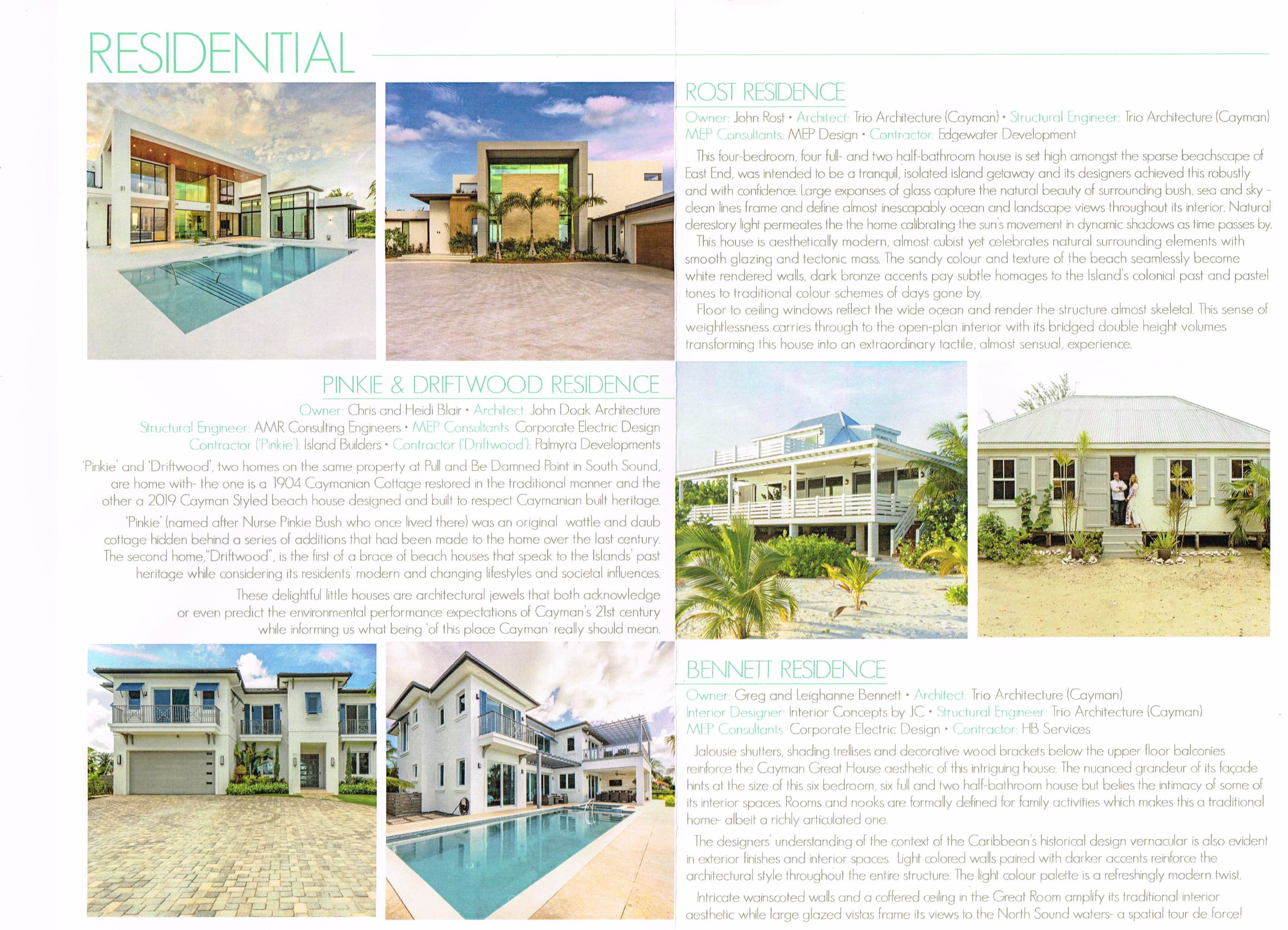 his year's Governor's Award was won by John Doak Architecture for the innovative development of "Pinkie" and "Driftwood" a residential family compound located on the beachfront in South Sound.
The presentation was made by His Excellency Martyn Roper OBE at a cocktail function at Government House on the evening of 5th December 2019 attended by leading members of the construction and development industries in the Cayman Islands. BCL Chairman Martyn Bould was one of the judges.
The Governor's Award is held every 2 years to celebrate design and construction excellence in the Cayman Islands. Each award focuses on different sectors – this year being Residential
'Pinkie and Driftwood' – two homes on the same property at Pull and Be Damned Point in South Sound. One is a 1904 Caymanian Cottage restored in the traditional manner and the other a 2019 Cayman Styled beach house designed and built to respect Caymanian built heritage. These delightful little houses are architectural jewels that both acknowledge or even predict the environmental performance expectations of Cayman's 21st Century whilst informing us what being of this place Cayman really should mean.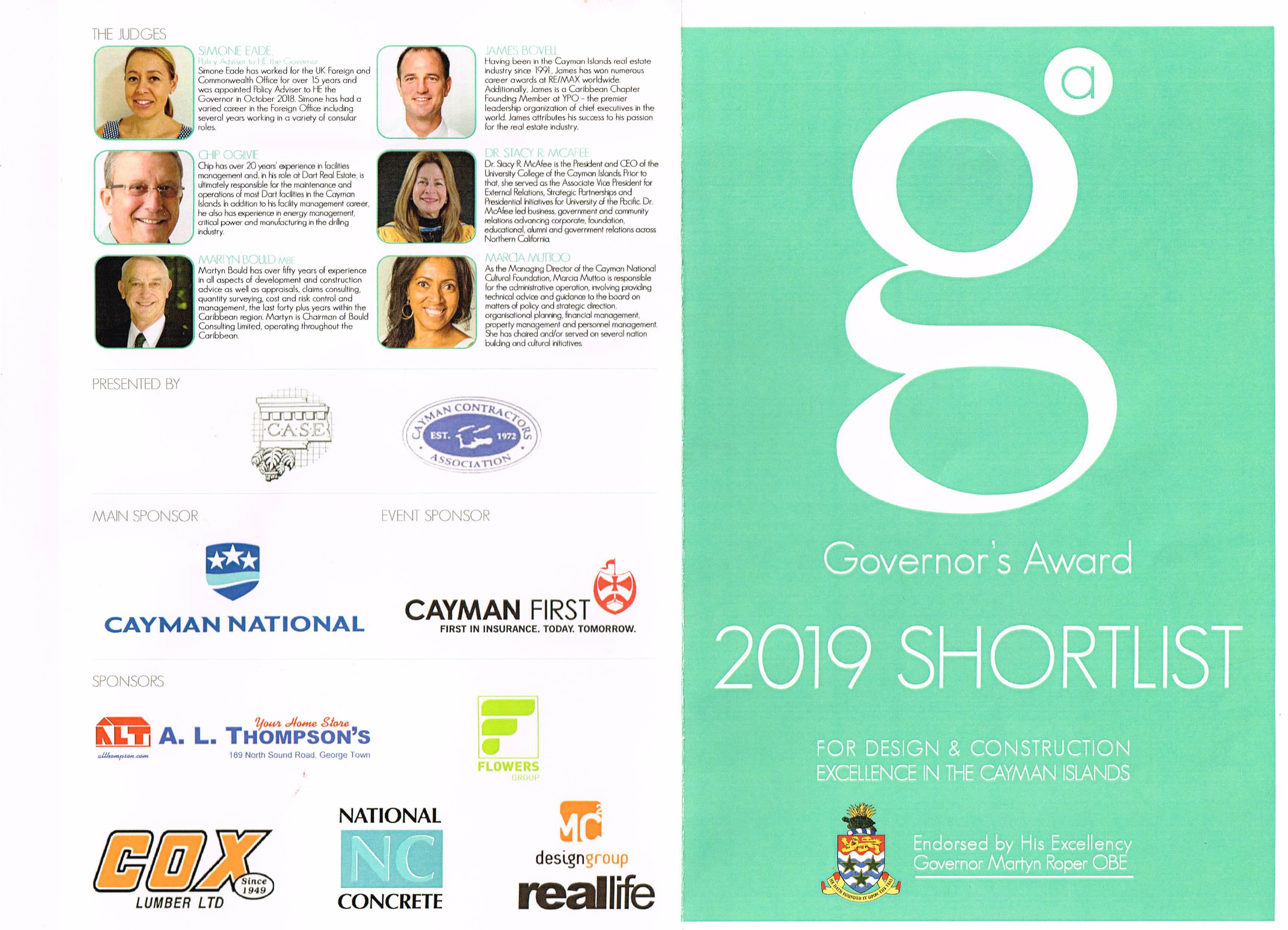 Second place went to Rost Residence and Third place to the Bennett Residence.