Bould Consulting Limited provides comprehensive Project Management, risk analysis and management services aligned with the key stages of a project life cycle from early critical advice at concept stage, design development through to managing the project on site to completion. Each assignment, regardless of size, is customized to individual needs and key cross-disciplinary communication is ensured from inception to completion.
We provide planning control and co-ordination of projects from inception to completion monitoring and meeting time schedule constraints, budgets and quality specifications. We ensure that the most suitable professional team is selected, the most appropriate procurement process followed and the appropriate contractors chosen for every project.
Since construction techniques and requirements vary from country to country, it is essential to select a consultant who is familiar with both the local and international procurement of services and materials.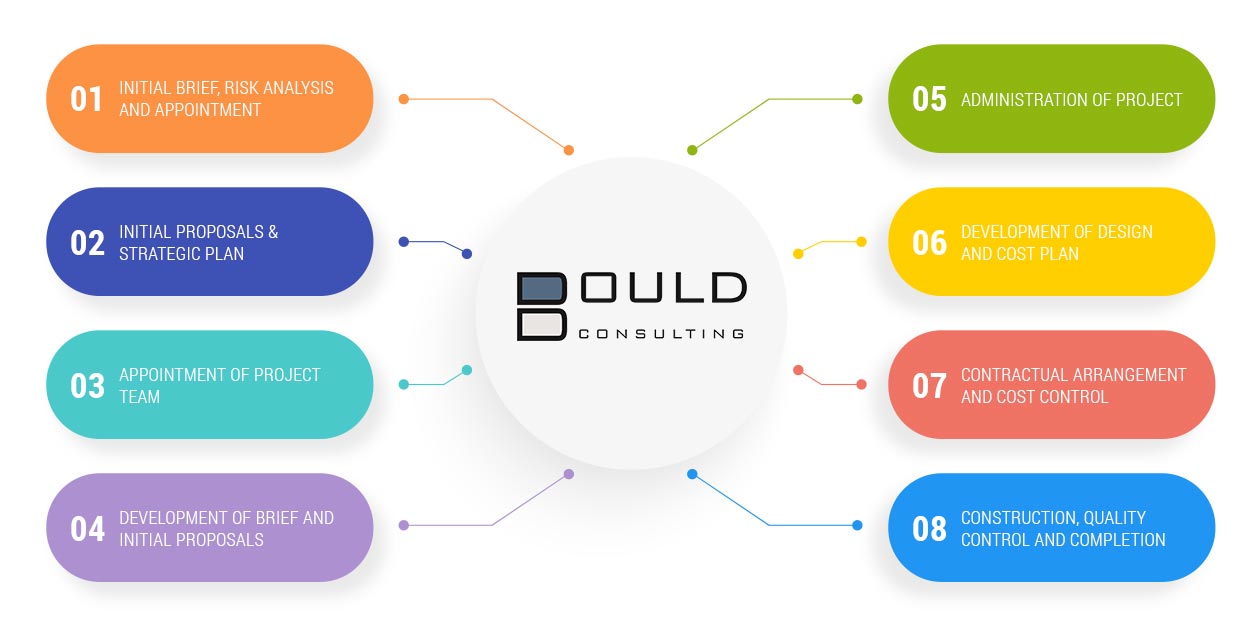 Project Evaluation
Bould Consulting Limited experience in assisting developers throughout the Caribbean has given us a wealth of knowledge to be able to provide an overview to a project and provide advice on the viability and constructability of a project, as well as assist in the project process and delivery.
Owner's Representatve
From project inception the Bould Consulting Limited team can be on hand to the Client as the Owner's representative to provide expert advice and client representation.
Other services under this role include management of the procurement and tendering process through to the production and letting of contracts both to sub-consultants and contractors.
Planning and Scheduling
Within the Bould Consulting Limited team there is a wealth of experience when it comes to understanding how projects are constructed and the associated planning and scheduling which is needed to deliver a successful project.
Bould Consulting Limited can advise on project planning and scheduling from inception of a project and during to assist the Client with monitoring on the status of their development.
Risk Management
Project Monitoring
In some development projects when there is a loan agreement or a third party financier there is a requirement to have a Project Monitor to provide independent record and reporting from both a programme and budget / budget expenditure view point. This allows transparency for any investor in the project that their money is being spent correctly and the development is progressing as per plan.
Bould Consulting Limited has been involved in large number of these roles across various different projects for both private and government body clients. Bould Consulting Limited can provide indepth project controls and reporting to provide the Client with pertinent information at every step of the way.
https://www.bcl.ky